In 2018, Citroen brought out a new Berlingo…and we were excited. On paper at least, they seemed to have recognised that people like to camp in their Berlingos.
So, we went for a thorough inspection and test drive. We weren't aiming for a Top Gear style delve into engines and mechanics, but rather whether the new design made car camping easier or not.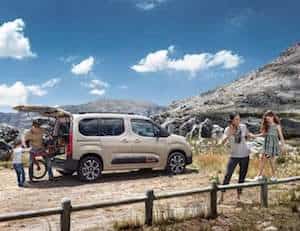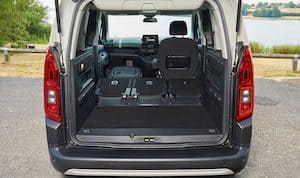 The most important deal-breaking change – the seats
In the new Berlingo, the seats DON'T come out. Instead they have what Citroen call 'magic flat' foldability. They claim they fold flat into the floor. There's nothing magic and there's certainly nothing flat about these.

They leave a slight rise towards the back of the driver/passenger seats. While it is slight, it definitely interferes with our box car camping arrangement. If you're going for more of a modular conversion, then you'll no doubt be able to work around it. We were disappointed.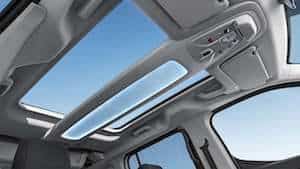 Oh no...the modutop has gone bachelor pad
The modutop is what Citroen call the £750 optional sunroof with built-in storage. This looked fantastic in the brochure (Imagine looking at the stars through it from your bed). Plus there's a nifty electric sunblind.

In reality, though, it made me want to cry. Citroen have placed a long strip-light down the centre of the glass – a sort of hanging shelf that interferes with head-height and breaks up what could have been a lovely panoramic window.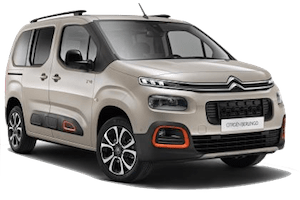 Will it break?
Our old Berlingo feels sturdy and tough. This one was chock-full of plastic bits and pieces that looked messy and flimsy. Pull up the driver seat adjustment ratchet, for example, and the handle wobbles so much you think it might come off in your hand.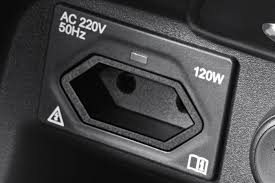 220V socket...well, that's good, isn't it?
Perfect for car camping? Except that none of the three dealers we spoke to could explain how it was powered. On a campervan with a 220V socket, you use hook-up to give you electricity.

There's no hook-up point on the Berlingo, so it has to be coming from the car battery. One of the dealers 'guessed'; there'd be an inverter, but the best we could get after that was "maybe you'll only be able to use the socket if the engine's running"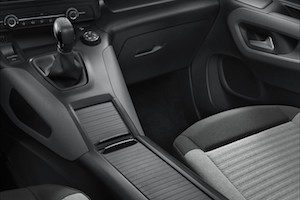 No, no, no to the nasty console
In the old Berlingo, there's a box between the passenger and driver seat that can be removed. You get more room and can put something more useful there if needs be. In the new model, you're stuck with a big, ugly console that doesn't come out. It immediately limits movement (no more squeezing a little 12V coolbox in there, for example).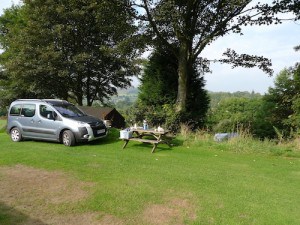 The new Berlingo starts at around £19,000, but you're sure to want to add on lots of extras. We were actually ready to trade in. Now we're not. All in all, the new Berlingo didn't give us the feeling of freedom and adaptability that we love about our old one.

It's worth noting too that there's no point looking at the new Peugeot Rifter (updated Tepee) or the Vauxhall ComboLife, because these are all made in the same factory using the same design (bar a few tweaks).

The good news is that you can start snapping up old-style Berlingos for a better price. Have a look at our article on using the Berlingo as a mini campervan. And do share your thoughts and questions.