We started Campfire Magazine because we love camping, outdoor fun and good al fresco food. And we spotted a need for an online magazine aimed at people like us.
It seems we were right – more and more people are visiting us every day.
Want to be part of Campfire's success?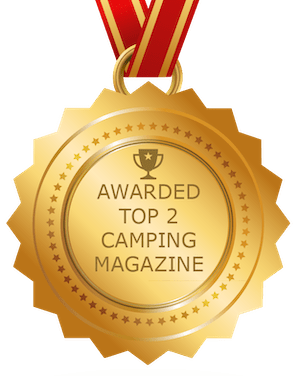 We don't run Campfire Magazine to make piles of money. We do it because we like finding, testing and tasting new things. We love well-designed camping gear, special campsites and good outdoor food. We're totally independent, unbiased and honest.
However, it does cost money to run the site, so we offer opportunities for people who want to reach our readers.
Just as a rough guide (and perhaps as an incentive to join us now!): we launched the site in 2014 and had around a thousand views in our first month. In 2020 alone, we had over 1million visitors. And we're still growing! We also have a loyal following on social media and amongst our 10,000 email update subscribers.
Even out of season, we've seen a huge rise in readership as we focus on autumn and winter camping, outdoor activities and more
Advertise your camping gear, services or campsite
We can carry advertising on our front page. You can also you can book a display ad in the sidebar (for one, all or a selection of pages).
If your product is directly related to one of our articles, you can also opt for a display ad in the body text.
Ask us for (affordable) advertising rates!
Offer a prize
Our readers love competitions. Offer a prize and we can create an article and social media promotion for you.
Consider a special offer or discount for our readers too.
Competitions appear online, on Facebook and in our regular subscriber newsletter
If you'd like to offer a competition prize, let's have a chat.
Affiliate advertising
We work with a wide range of affiliate partners so that we can give our readers the best choice and prices.
However, we only link to a product if we can truly recommend it.
We're happy to consider new affiliate programmes providing they're with companies that offer something of real interest to our readers. We link to the best choice (lowest price/best service) for our readers.
Contact us here if you have an affiliate scheme that could work for us both.