When you think of arranging a romantic date, what normally pops into your mind? The cinema? A fancy restaurant? Perhaps some cocktails on a rooftop terrace? These are all great ideas for a date, don't get me wrong but what if you fancy doing something a little more adventurous?
Hiking is a brilliant idea for a date. Not just for established couples but also as a first or second date when you're getting to know someone. Spending time in nature is good for you at the best of times but couple that with spending time with the person of your dreams and you've got the perfect combo.
But it doesn't end there. I've been thinking about why hiking is such a brilliant date idea and I'd love to share some of my thoughts with you in this post. So, if you're an outdoor lover looking for ways to enjoy time with your special someone, keep reading.
Reasons That Hiking Makes A Great Date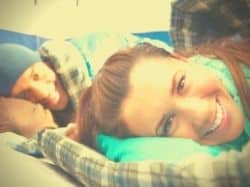 More Chance To Chat
One of the reasons that I love hiking so much with a date is that we actually get time to talk. If you do something like going to the movies then your focus is on the film and not each other. Some people also do activities like bowling or axe throwing and while they're super fun, again your focus is not on getting to know the other person but winning the game.
However, hiking is still a fun activity but not one that requires a great deal of attention. You can simply take things at your own pace and chat about anything and everything.
Plus, if there's ever an uncomfortable silence, you don't need to worry about that because you'll always be able to find something in nature to point out and discuss. You don't have that luxury when you're sitting in a restaurant.
And if all of that wasn't enough, the time you have to communicate isn't going to be interrupted by loud noise as it would if you were having drinks in a bar.
You Don't Need To Spend A Fortune
Going on a date can often require you using up a significant chunk of your bank balance but it doesn't have to be that way. Most people aren't overly impressed when their date starts flashing the cash and will be happier with a date that's had a lot of thought go into it.
That's why hiking is a great idea as you have the opportunity to choose a romantic trail with stunning features as well as spending proper quality time with your partner. All of this and it's totally free, apart from maybe a small parking charge for the car park.
Of course, I should point out that, if you are new to hiking, you will need to buy some gear. However, after your initial purchase, this is equipment that'll last for years and you've then got the chance to go on many free dates.
Opportunities For Physical Contact
When we are dating someone, it goes without saying that we find them physically attractive and want to have physical contact with them. But especially in the early stages, you have to be tactful as rocking up to a bar and wrapping your arms around someone on the first date can seem a little needy.
Dating etiquette largely goes out the window when you're hiking because the chance for physical contact can actually be more of a necessity. For example, if you offer a hand to step over a rocky spot. Plus it doesn't seem weird and there's something of an innocence in the way your heart skips a beat as your partner gently touches you to show you some wildlife they've spotted.
Who said hiking wasn't romantic?
Show Off Your Adventurous Side
There are lots of people in this world that find a sense of adventure a highly desirable quality. If you're heading out on a date with someone who's looking for an adventurous person, what better way to show that this is part of who you are than hiking?
Spending time outdoors shows off your sense of adventure without having to do anything too extreme. What's more, it's an opportunity to discover new things and new places together and there's nothing more romantic and memorable than that.
Get Those Good Hormones Flowing
When you hike, your brain releases hormones like serotonin, dopamine and endorphins; these are all hormones that boost your mood. It's also shown that you release happy hormones when you spend time with someone you care about so combining these activities is a great way to make yourself (and your partner) feel good.
What's more, when you're in a good mood, you'll be much more positive company which is brilliant because, let's face it, nobody wants a sour-faced date.
Remove Distractions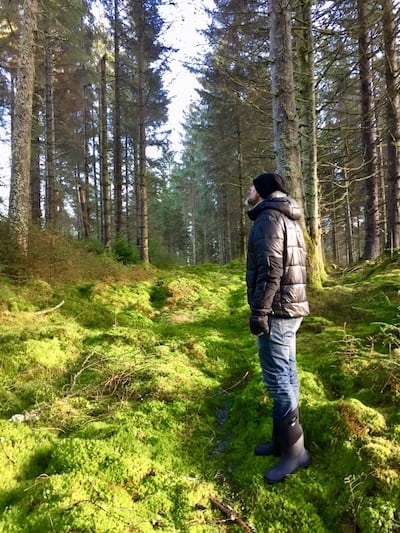 Some of the types of dates I've already mentioned in this post like the movies, drinking in a bar, games and other things, all take your attention away from your partner. Even if you're having a meal in a restaurant, there's a chance that you'll bump into someone you know or that the environment will be too loud to have a meaningful conversation.
So, one of the things I love about hiking as a date is that it's just you, your partner and nature. Nature is never a distraction, if anything, it's a way of bringing you closer together.
You'll have the chance to spend quality time together without anything else getting in the way and the great thing is that you can spend as long as you like doing it.
Make Memories
There are certain things that will stay in your mind forever and hiking dates will be among these. Imagine taking a picnic on a remote trail only to discover a beautiful waterfall. That's not something that's going to be lost in the recesses of your mind in the way that a badly cooked steak and bottle of shiraz would.
Hiking means making meaningful memories and there's also the opportunity to take some gorgeous photographs of nature that you'll be able to look back on fondly.
You Don't Need To Dress Up
If there's anything that blows my mind with stress it's choosing an outfit for a hot date. You always want to look your best and when you're going on an evening out or for a romantic lunch, it's important to choose an outfit that shows off your style, makes you look attractive but also that isn't too OTT.
Hard, isn't it!
But with hiking, there's almost something of a uniform. Hiking boots, a 3 in 1 jacket, a backpack; you know the drill. The great thing about this is that you don't need to worry about picking a fancy outfit and your date will be wearing similar clothing.
Show Off How Much You Care For Your Health
Earlier, I talked about how a lot of people like a partner who is adventurous. Another quality that many people are looking for is someone that's keen to protect their health. As we all know, hiking is a great form of exercise and promotes mental wellbeing so having an interest in this activity will demonstrate to your partner that you care about your health.
If you're a couple that's both interested in health and fitness then this is a great opportunity to share that interest and spend time together, killing two birds with one stone.
Planning The Perfect Hiking Date
I know that a lot of you reading this won't have ever considered going hiking as a date. But now that you realise why it's such a good option, I'm sure you'll be keen to start planning. There are a few things you'll need to keep in mind and I cannot stress enough that safety should be your main focus.
Choosing The Right Gear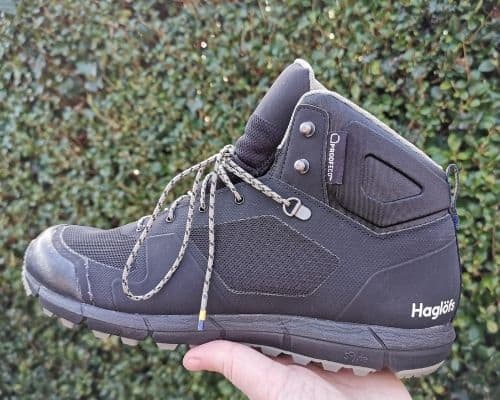 If you're a keen hiker then you'll already know the importance of packing the right gear. You'll need to make sure that you have a good pair of hiking boots or shoes because the last thing you want are sore feet halfway through an otherwise perfect date.
It's also really important to make sure you have a good jacket. Even in summer, you may find that the breeze picks up, especially if you're at a higher elevation, or there is a sudden burst of rain. A 3 in 1 jacket is great as it offers protection from all elements without you feeling too warm. However, layers are also an excellent option.
Hiking often means going on remote trails and there's always a risk of becoming stranded or of an accident. For this reason, you'll need to pack things like a first aid kit, plenty of water, a flashlight, snacks, sunscreen, insect repellent and a compass. The more of these items you can take, the safer you'll be.
I'd also recommend taking your smartphone as well as a paper backup copy of the trail map in case there is no signal where you are going.
Hiking Date Tips
While hiking is an excellent date idea, things can go wrong if you don't plan correctly. For starters, you'll want to make sure that you pick a day with decent weather. You should avoid going if it's too hot as this will exhaust you and could lead to dehydration. On the flip side, rainy days just aren't going to be enjoyable and may make muddy parts of trails inaccessible.
It's also important to note that a hike should start as early in the day as possible. Even on simple trails, there's a risk of getting lost or not having enough time to get back to the car before it starts getting dark.
I'd also suggest choosing a shorter trail that's not too difficult, especially if you or your date aren't used to long hikes. We're not trying to impress anyone with stamina here, we just want a pleasant trail that gives us the opportunity to connect.
You don't just have to hike on your date, it's possible to combine it with other things. A picnic is always a great idea and gives you a chance to stop and chat as well as refuel so you can continue enjoying nature. You might also take a look before you head out to see if there are any interesting features on the trail like waterfalls so you can include them.
Safety First
It pains me to have to say this but hiking as a date does come with dangers. These could be because of the conditions or because of your date.
Let's start with the conditions. I would never recommend going on a hiking date if there's likely to be high winds, snow and ice, heavy rain or other unfavourable weather. This carries a risk of accidents and in the event you become stranded, it's going to make it a lot more dangerous.
What's more, you must make sure that you only choose trails you and your date are capable of hiking. Don't try to make yourself look more adventurous by opting for an extremely difficult trail when you've only been hiking for a few weeks. This could lead to accidents and injuries and isn't the kind of memory you or your date wants. Moreover, always make sure you have the right equipment. For example, if the hike involves climbing, make sure you are adept at this and have the right gear. Otherwise, give it a wide berth.
The world of dating can be very intimidating and there are sadly a lot of horror stories about people being attacked. While it's not something we want to believe would happen to us, it's something we have to be savvy about.
Unless you feel comfortable being in a remote place with your date then don't go hiking. What's more, it's not really an ideal choice for a first date because you're going to be alone with the person. The only exception to this would be if you were going on a very busy trail that you know is going to have plenty of people around.
Regardless of how long you have known your partner, it's always a good idea to let someone know where you are going. Have the GPS turned on on your smartphone so you can be easily located and perhaps think about using a safe word over text to a trusted friend or family member, should the need arise.
Final Thoughts
Dating has evolved over the years with dating apps and social media. However, the things we typically do on dates haven't really changed all that much. Most of us still find ourselves going for coffee or for a nice meal when we could be getting in touch with nature and discovering our adventurous side.
This is why hiking makes for such a brilliant date idea. You and your partner get to spend uninterrupted quality time together and take in some beautiful scenery. What could be better?