We are always hearing from our readers what their top UK campsites are at the moment, here we have listed a few and will update with new ones now and again.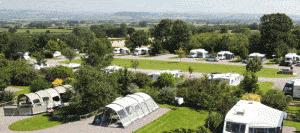 Old Oaks luxury campsite, Glastonbury
Richard Hopewell, who won an Omnia hob-top oven for sharing his perfect pitch with us, writes:
"Our favourite campsite is the Old Oaks site, just outside Glastonbury. It is large and flat, pitches are nicely spaced apart, with hedges between and there's an electricity hook-up to all pitches.
The showers and toilets are spotless and the hot water is endless. The other facilities (dish washing, ironing, laundry) are excellent. There's also a site shop which sells loads of useful stuff – food, guides and camping gear (I once forgot our hook-up cable, and they loaned me one rather than selling it !)
And it's for over 18s – no children are allowed to stay. Bad if you're a family, of course, but good if you like peace and quiet! Very highly recommended."
Find wild camping and good campsites – the best camping apps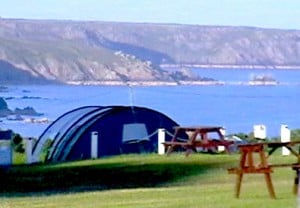 Kevin Friend writes:"My favourite campsite is Chy Carne in Cornwall. It's a relaxed campsite with fantastic views of the sea. Beautiful!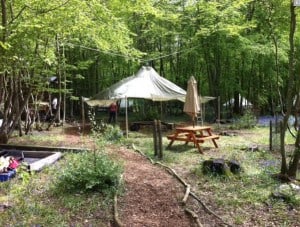 Hugh Sandie writes:
"My favourite is Eco Camp UK's Wild Boar Wood Campsite – 600 acres of woodland with beautiful scenery and campfires. But then again I'm biased." (Hugh runs the site!)
Ash Farm at Ludgvan near Penzance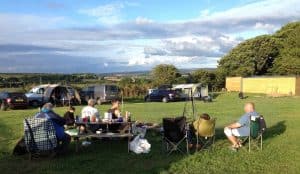 Pamela Hall loves travelling in her beloved Bongo, Bunty, and she's found a real jewel.
"I almost don't want to share it, as I'm it will be booked up when we want to go back this year," she says.
"Quiet and secluded, less than an acre overall ands with no hook-up, it take just tents and small campervans. This lovely site has a composting toilet (not at all smelly), outdoor hot shower (wonderful), mains water and a campfire in the evening. The Secret Garden. where you can sit with a bottle of wine and watch the sun go down over St Michael's Mount is beautiful.
"The owners are lovely people and very helpful. Superb old pub a short walk downhill. And handy for Penzance, St Ives, Marazion and National Trust venues, Trengwainton Gardens and St Michael's Mount.
We intended to stay for just one night but ended up there for four as the tranquillity was just what we had been searching for on our trip."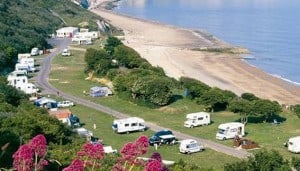 Folkestone Camping and Caravanning Club site
Jane Hawkins writes:
"Our favourite is the Folkestone Camping and Caravanning Club site. It's only an hour and 20 minutes' drive from London and is next to the sea. There are fantastic clean facilities and lashings of hot water. It's great for walks to Dover or along the beach to Folkestone, tea shops and the Millennium Park."
Camping Gear Must-Haves – Our 60 Best Finds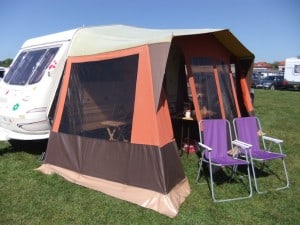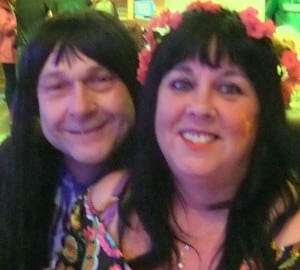 Joan Watson was the winner of our Camperfest competition. Here's what she says about her début trip in her new caravan…
"Thank you for our win and the prize of tickets for our first Camperfest at Chester Food and Drink festival! We arrived at 10pm on Thursday evening and finding the site was quite difficult, but thanks to the helpful tweets on Twitter, we got there.
The staff made us feel immediately welcome and we were shown our place very quickly. The only downside is that the campervans and caravans were parked too close, (nice if you want to know your neighbours but for safety reasons should have been further apart, and there was plenty of space).
We went along to the food and drink festival on all three days and enjoyed the outdoor cooking sessions. These gave me some great ideas and we cooked a whole skewered chicken and baby potatoes for tea! Yummy."