Sometimes you remember why camping is so lovely. It's usually on a hot summer's day by the sea. Sometimes, though, it's in the middle of nowhere, in a blizzard.
For the last few years, two of the Campfire team have spent Christmas and New Year in their campervan. Here's why they've fallen in love with winter camping, and what they've learned about staying cosy.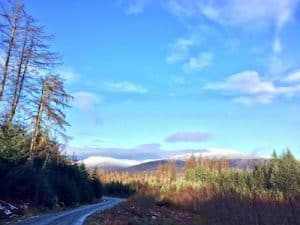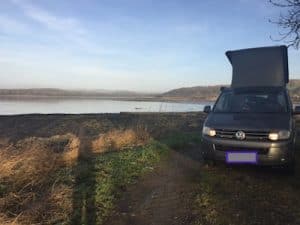 Why not just stay on a campsite?
We don't really like most campsites. It's great to have hook-up, toilets and showers, of course, but it's very difficult to find a site that doesn't feel like a car park. Plus, we like to be alone!
That's where having a tent or a bivvy hammock gives you more choice about getting properly into nature. We carry a couple of small AquaQuest tents in the van. They take up no room and give us options.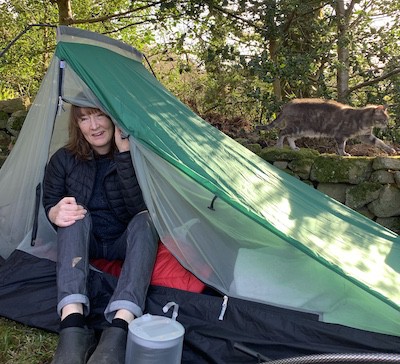 If you have a campervan or small motorhome, then wild camping is a chance to get away from sites for a while. In Scotland, not only is that (mostly) allowed, it's also easy.
We never meant to wild camp at New Year, but every site we contacted was either full, shut or bristling with statics and caravans in regimented rows. Further south in England, there seemed to be more choice, but we drew a blank for Scotland.
There are some recommendations in the article on autumn and winter campsites, but remember to book well ahead (over the festive season at least).
Happily, it doesn't matter….read on.
Wild camping is VERY do-able
No sites? No bother.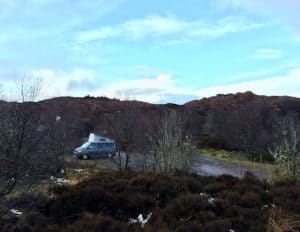 In England, you'll have to do that by being a bit canny – have a look at our article on wild camping spot apps. The best app/online search we've found is Park4night, by the way. You can also use Britstops pubs, farmshops and the like.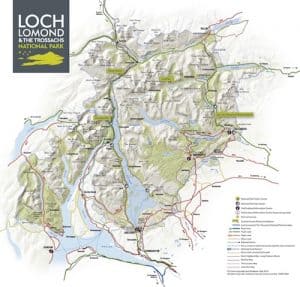 In Scotland, you can take your pick! We chose the Trossachs National Park, steering well clear of Loch Lomond because of the disgusting amount of litter at every stop. Many others, though, turn a blind eye to the mess and find themselves a great stopover in a pub or marina car park near the loch.
We wanted properly wild, though. Head off on forest roads and you can soon find a remote spot with a stunning view. We found ourselves not far from beautiful Loch Katrine and Loch Drunkie with mountains, forest, streams and utter quiet (apart from the handsome ravens who came to call each morning).
The big questions…toilets, washing and eating
Everyone wants to know what to do about washing and going to the loo!
We take two SeatoSummit Packtaps to give us 20 litres of water for washing, toothbrushing and cooking.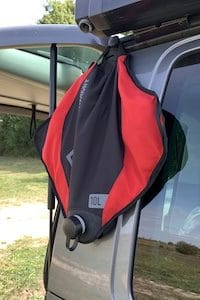 I make my own biodegradable wetwipes, but if I haven't had time, we use all-natural and biodegradable Aqua Wipes for quick bodywashes.
Toilet options depend on how long we'll be away from 'civilisation'. When you're properly wild and away from people and watercourses, a quick wee in the woods is fine. For number twos, you definitely need to be in the wilds and you need to carry a trowel to bury your business deep.
Usually, though, the wild camp will only be two or three nights between campsites. A sealable bucket and some eco toilet fluid mixed with water means we can have a poo and keep it smell-free till we can empty it in a loo waste facility.
Occasionally, we've taken a proper camping toilet. Have a look at our camping toilet guide.
Ah, the joy of a cold breeze on your bum!
Make cooking easy and plan ahead
When you can nip in and out of the van and barbecue or cook outside, preparing a meal is fun. In the middle of winter, though, it needs to be easy.
We made a huge pot of tagine before we left home (vegetables, saffron, ginger, prunes, preserved lemon and olives), and ate it with fresh bread one day and with rice the next.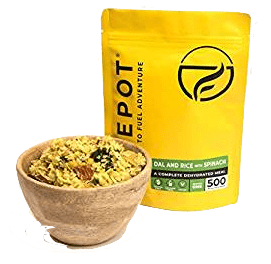 We also took along some decent readymeals that only needed hot water (have a look at our recommendations for tasty cheats). We made up boxes of nuts and fruit, took plenty of snacks, crackers, dips and tins of soup. We also take our camping fridge when possible
Treat yourself to a pub dinner now and then!
Don't stint on things to keep you warm
If we have hook-up, we use a small oil-free radiator or a fan heater. Have a look at our heater choices in our guide to campervan heating. This time, though, no electricity for us! So we needed to plan ahead.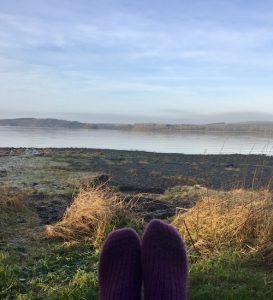 We took a big duvet, hot water bottles, lots of layers of clothes and our Vaude Navajo sleeping bags that double as blankets and wraparounds.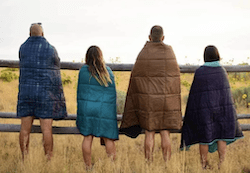 Insulated blankets like the Snugpak Jungle Blanket or Kelty Bestie are handy to have too. They're a bit more compact for wrapping around shoulders when you nip out to the loo!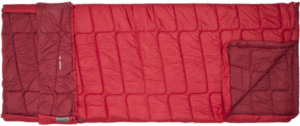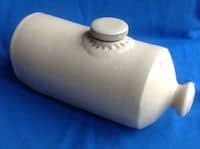 Great tip from reader Dave Harding. These vintage stoneware hot water bottles (provided you check for leaks) are a brilliant way to keep warm. And no plastic!
The secret is never to let yourself get too chilly to warm up again!
Keep your hat on if it gets really cold. Warm socks plus a good pair of insulated slippers make all the difference.You could also try one of these 12V heated seat pads.
Cooking inside (with ventilation to avoid carbon monoxide poisoning!) adds extra warmth. We also fill up thermos flasks with hot water whenever we can to reduce the time needed to boil a kettle for tea or a hot water bottle.
On this trip, because we were totally on our own and noise wasn't an issue, we started the engine to warm the inside and recharge our batteries every couple of hours.
We do now know why the original buyers of our campervan changed their mind for one with a parking heater, but – even so – we were never cold and even threw off the duvet at one point.
Have a look at our campervan heater article for lots more suggestions. And if you want to know a bit more about our van, read Ditchin' the Kitchen.
Make your own entertainment
Ideally, you'll have bright blue skies overhead while you walk or cycle during the day. Chances are, though, you'll have sleet, drizzle or gales!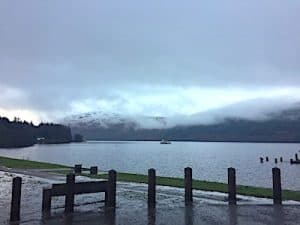 Be adaptable – grab those sunny hours and get outside to stretch your legs, but prepare for a lot of time inside.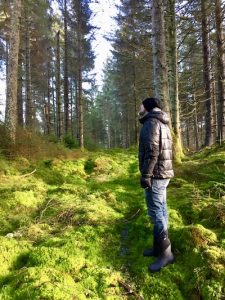 We managed one long sunny walk and one evening of full moon watching before the sleet and snow kept us cooped up. Rather than feeling trapped, we gave in to the relaxation of reading, playing games, having a snooze and, when there was signal, catching up on all those Facebook groups (Hint!)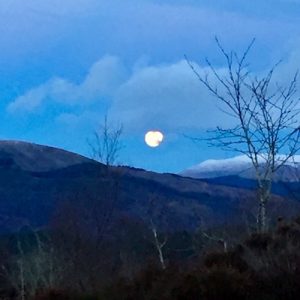 And never underestimate how many hours you can while away watching the changing weather, the play of light on a snowy mountain-top or your travelling companion trying to start a new year's exercise resolution in zero space.
What on earth is this?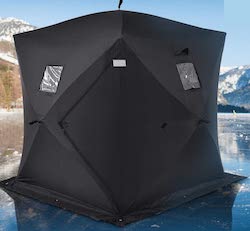 Maybe this ice shelter is just what we need. It'll withstand -30C of frost! It looks very interesting and maybe with a comfortable, insulated campbed inside….what do you think?
What have we forgotten? Do share your own tips for winter camping. There's a comment box below.