There are some very clever inventors out there, designing truly innovative camping equipment and outdoor gear. 
We've been keeping an eye on the crowdfunding networks like Indiegogo and Kickstarter and tracking down interesting gadgets and smart ideas. 
We'll be adding to this page, so do follow us to get updates.
Latest update: November 2020
We loved the look of these outdoor rugs when we saw them online. Plus they looked super-practical for camping and picnics.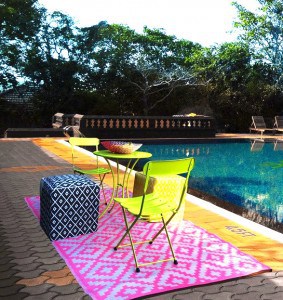 We tested a 120x180cm size, which is perfect for a couple to lie on or a family to sit and picnic on.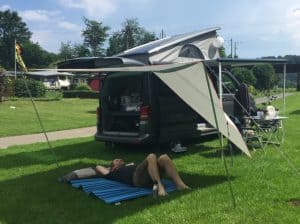 It looked great, though felt a bit more plasticky than we'd expected. Definitely practical and it's become one of our must-pack items.
In summer, the rug is great for lying on. n winter, it's an easy-to-rinse-down mud barrier outside the tent or campervan. Use it on the patio or lawn at home too.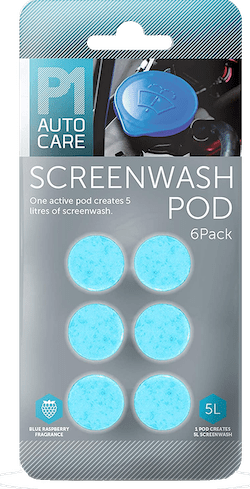 Just imagine how many of those 5l plastic containers of screenwash get chucked away every year. 
P1 Autocare screenwash pods save masses of plastic, work just as well and work out cheaper.
Just add one to your empty container and fill with water. Around £9 for six (30 litres in total).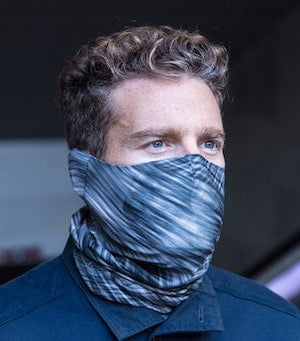 Who could ever have imagined that the idea of a face mask would be normal. But here we are, so we may as well look good while staying safer and keeping those around us safer too.
Ann's Cottage (the Cornish Aladdin's cave of outdoor and watersports gear) has a nice range of unusual, sporty masks and buffs.
We like the Buff with filter for its versatility and extra protection. Around £20 and a choice of designs. Oh, and it's made from recycled plastic bottles.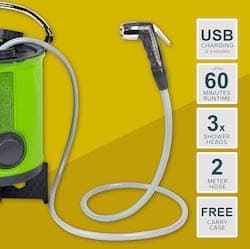 We've just tried this portable electric shower on a wild camp in the Lakes and on Mull. Great pressure and a neat kit to carry. Recharges via USB. We filled the Colapz 2-in-1 bucket from the river and topped up with a kettle of hot water.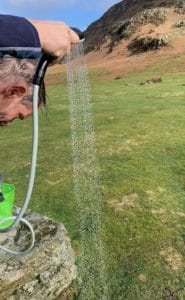 The Colapz 2-in-1 bucket is great in its own right. Use it for washing up, and it also has a tap for using with water.
The bucket is around £30 and the shower £40.
You'll probably have already come across cotton and beeswax (or vegan wax) wraps? Well, we've just found this fantastic plastic-free wrap on a roll.
Cut the size you need for wrapping sandwiches, using to seal bowls or for wrapping around loaves to keep them fresher. We struggled to find wrap big enough for large loaves, so this is a super alternative.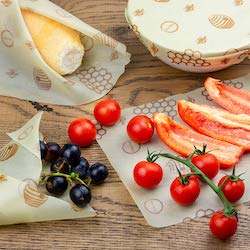 There's 1.2m x 33cm on a roll and it costs around £14. You can rinse it in cold water and use it over and over.

Vegan wraps, by the way, use plant-based wax.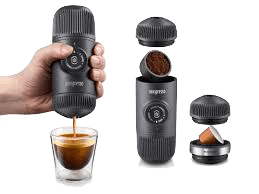 Perfect espressos and Americanos at your fingertips. To be honest, we thought this was a daft and unnecessary idea. Boy, have we changed our minds! The Nanopresso gives you better coffee than most coffeeshops, is economical to use and great for camping. 
Put coffee in the little basket, tamp with the tamper, fill the base with hot water and press the button a few times. Easy, neat and delicious.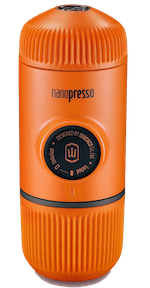 The basic Nanopresso (not that there's anything basic about it, to be honest) costs around £65. There's a double shot 'barista' attachment that gives you a larger water tank and larger coffee holder, a coffee pod adaptor and some funky colours too. Look at the crema we got! And look what it did to Andrew's moustache.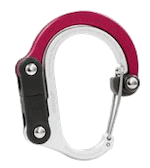 A simple idea, but with lots of uses. This is the Heroclip or Qliplet. It's a super-strong carabiner and hook combination for hanging a backpack, a lantern, even a bike (holds up to 22kg) Lots of sizes and colours. Around £20.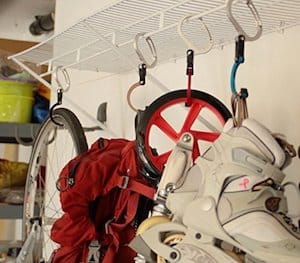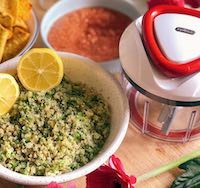 Tricky one, this. I know someone whose wife left them after he bought her a vacuum cleaner for Christmas. So be careful who you buy this for.
On the other hand, a couple of cooking sessions and they'll be VERY grateful. This Zyliss hand-powered processor is fantastic for taking camping because it doesn't need power. We also use ours at home because it's easy to clean.
Make purées and houmous or chop vegetables and nuts. Only £16 too.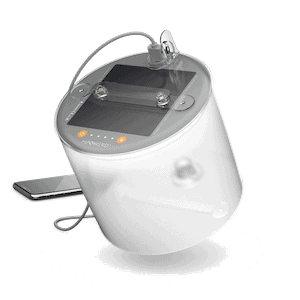 We quite liked the original inflatable Luci light, but this bigger Luci Base Lamp is really good. Three brightness settings, no weight, waterproof, charge lasts for ages and you can even charge your phone with it.
The best thing, though, is that it's both bright enough to read by or illuminate outside eating areas and can be dimmed for a soft background light.
Inflatable solar lights used in emergency situations around the world but also great for camping.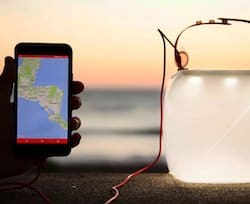 There's a light-only Luminaid for around £20, and a Luminaid 2-in-1 phone charger option (more expensive at £40), but very versatile. 
Lightweight and portable, yet gives out more than 150 lumens of LED light on turbo mode and can recharge your smartphone or tablet with a 2.1 amp output port and built-in 2000 mAh lithium-ion battery.
Around 50 hours of light on Low mode when the battery is fully charged (solar or USB), and five brightness settings depending on the hours of light and brightness needed.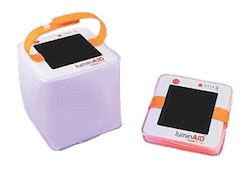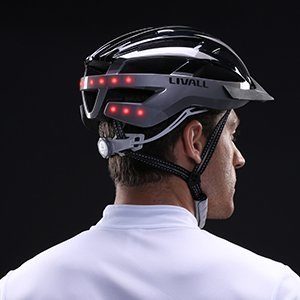 Is there anything this helmet doesn't do? 
There are LED lights and indicators, Bluetooth speakers and microphone and a walkie-talkie feature for cycling with friends. It's operated from a handlebar mount. Oh, and it even has an SOS trigger to alert emergency contacts.
The Livall bike helmet is around £70. Two sizes and a range of colours.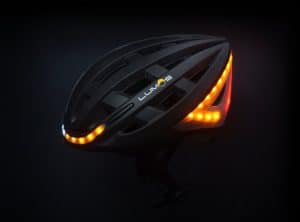 Lumos is a sleek-looking helmet with integrated indicators and hard brake lights as well as bright front lights. It all works from a handlebar-mounted wireless remote, and it works well. It's waterproof and the batteries are rechargeable via a USB connection. There's a Lite version and a Lumos standard.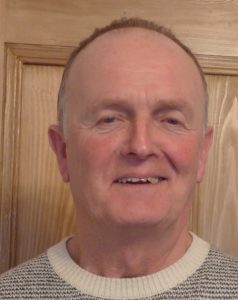 Phil, who's completed the John O'Groats to Land's End cycle route, 
says: "There are a few cycle helmets on the market with integrated lights, but none like this one. The Lumos helmet will really get you noticed by other road users.The lights front and rear are not there to light up the road but to get you noticed by motorists. The most unique feature is the built-in accelerometer, which means that when you brake at a junction, lights on the back of the helmet go red just like a car brake light. The batteries should last around three hours between charges.
From around £90 to £140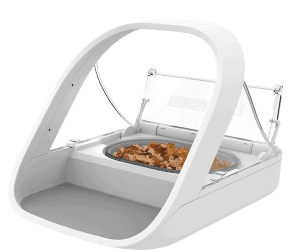 A lifesaver…literally. This smart cat-feeder is designed for households with a number of animals, and where one of them isn't getting its fair share. In our case, it was one cat and a greedy interloper. When we go camping, someone visits the cat every day to feed, stroke and play with him, but – unknown to us – most of his food was being snaffled by next door's cat.
The high-tech Sureflap only opens for one cat, who wears a transmitter on his collar. If your cat is microchipped, then that will work instead of the collar device. There's a training mode to get your pet used to the opening and closing and you can set the lid closure delay to suit your cat's needs.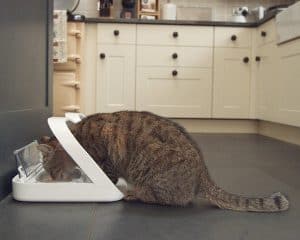 It works fantastically well and absolutely saved our cat from starvation. It looks cool too. One of our best buys. Models start at around £75, which was quite good enough for us, but there are hub connect versions too.
Bring out the inner-artist to your outdoor self! We love these neat, wafer-thin packets of vibrant watercolour.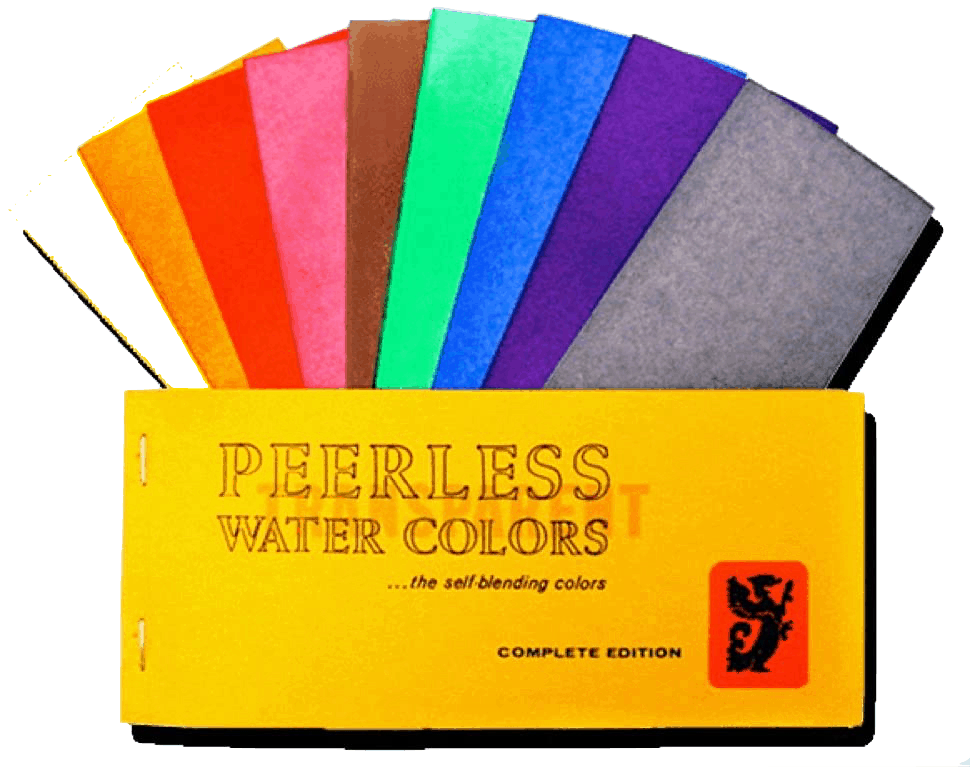 Slip the colours in a pocket, take along a self-moistening brush and paint away.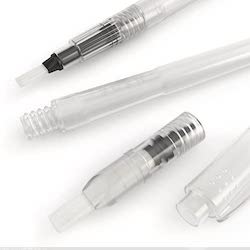 Peerless Water Colours come in a set with 15 vibrant dyes for around £20.
The Wonderbooms 2 is marvellous. Rugged and waterproof (even floats), connect two for true stereo for use at home, tiny form, big sound…what more do you need?
Oh. and the battery lasts 13 hours. If that's not enough, you can choose your colour too. Around £60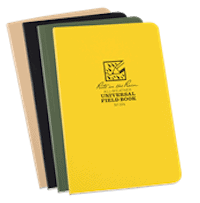 Brilliant and HUGE range of notebooks and journals that you can write on even when they're wet. Hard and soft covers, all sizes, even printing paper. Affordable and recyclable too. Now you can write your novel while camping in the rain.