Follow Theo Bilsbarrow's guide to the perfect mix of camping, beach and culture in the south of France.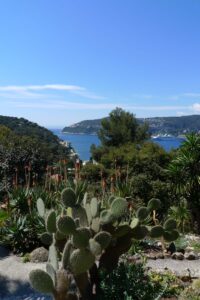 Swimming in warm seas
I love being in the water – fresh, salty…or even murky (if you count a certain West Sussex lido before its revival).
But I can't lie on a beach all day. The mantra that "there's no such thing as a safe tan" has buzzed around in my head for almost as long as "only floss the teeth you want to keep".
So, I've invented the perfect beach holiday with stunning countryside, history, art, shops, restaurants…and beaches – all in just five relaxing and affordable days. Every day, you can swim in a different stretch of water with a different view, and all within 15km of each other.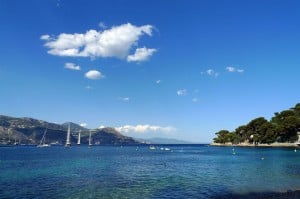 Driving to the south of France
On this particular trip, we se sailed from Portsmouth to Le Havre with Brittany Ferries and then drove southwards, taking five days for the trip.
But, I've worked it out in terms of cost, time and distance – and if you live in the north of the UK, Hull to Zeebrugge is actually a better option (see below). Hard to believe, but work it out for yourself!
We camped at Camping Caravanning Saint-Paul, which is sadly closed now. The nearest alternative (and good too) is Camping Domaine de la Bergerie. There's also a motorhome parking area opposite the Fondation Maeght.
On every beach day, we did something else too – a trip to the Fondation Maeght, the 'perched towns' of Bar sur Loup and St Paul de Vence or listened to bands playing in the Nuits de Sud world music festival.
I always want to be home at the end of a holiday. This time, I wanted to stay. As we drove back along the coast where we'd swum and snorkelled, I just wanted to dive straight back in.
And these were our beaches…
Beach one – the day began with modern art, shopping and eating in Nice, but by 2pm, we were snorkelling and choosing pebbles at Paloma Plage on Cap Ferrat. Sparkling blue water, sparkling white yachts in an iconic Riviera setting.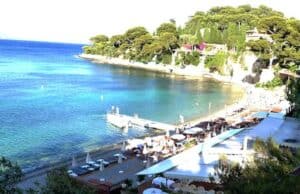 Beach two – a 20-minute drive to Pont du Loup's river beaches and an easy walk, further and further up the gorge to ever-more idyllic pools. It seemed we were the only people on the whole river.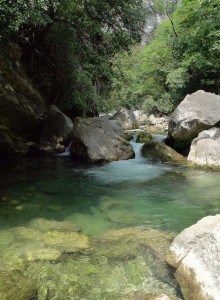 Beach three – the beaches in Antibes were serious – teeming, competitive and stressful. So we drove on by, and found a corner of fee-free cove round the corner. La Baterie, next to the Plage restaurant, looked across to the hotels and yachts of Juan les Pins, but was beautifully glamour-free and great for snorkelling.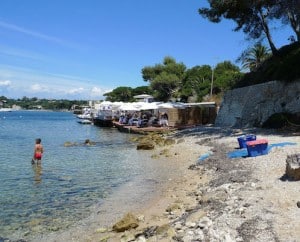 Beach four – A moon-coming-up trip to the beach at Cagnes sur Mer had given us a glimpse of Villeneuve-Loubet and its beach, so endless that no amount of holiday-makers could make it feel crowded. So, we drove 20 minutes to Baie des Anges, picked up a picnic at the Géant Casino, and picked our spot.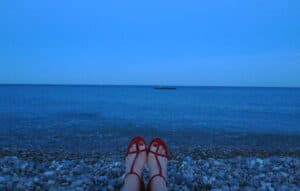 Beach five – Further down the coast from Villeneuve-Loubet, en route to Antibes, the road runs a pebble's throw from the sea. There are showers on the beach, gentle waves and the (unexpected) handiness of having your car right next to you. It's beautiful too – a huge expanse of beach and sea.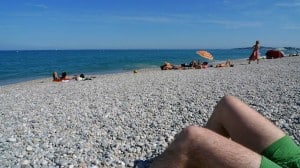 Ferries to France – what about Hull?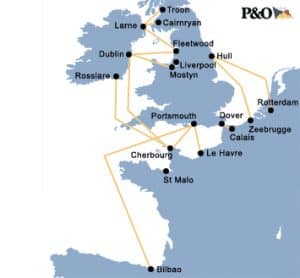 If you live in Scotland or the north of England, then getting to France is easy. We used to drive all the way to Portsmouth, but then spent a while working out the comparative costs and time of a ferry from the south versus a ferry from Hull.
Surprisingly, we found that, even if you're heading to the south-west of France, it's cheaper and less distance to go from Hull to Zeebrugge.
It's overnight – leaving Hull at 18.30 and arriving in Belgium at breakfast time. Not only does it get you in the holiday mood faster, you get to do the interesting driving at the continental side rather stop-starting all the way down the M1 or M6. And, you could do worse than spend a day or two in Hull – City of Culture in 2017
Sadly, food on the ferries isn't what it used to be. I can remember looking forward to the semi-luxury of a buffet or restaurant meal. These days, it's expensive and mediocre and every part of the ship shouts sales messages at you – from drink-more leaflets on every table to buy wifi, cuddly toys, perfume, gin and more.
Take your own food?
We used to take our own food ready to warm up in the microwaves provided for baby food. No more. Microwaves have gone for some unfathomable safety reason.
Now, you'll either have to (literally) stomach the cost of poor on-board food, or go prepared. We take a selection of salads and dips or (if we're being very organised), make up insulated food flasks filled with stew, soup or curry.