East Yorkshire might not be the first place you think of to go camping, but Diane and John were won over on a four-day trip to Beverley with bikes and their vintage Eriba caravan.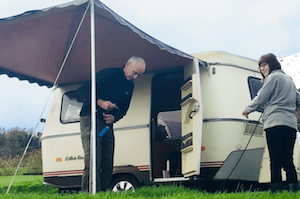 Why go camping in Beverley?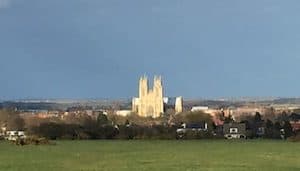 "Some people questioned why we were going camping in Beverley," says Diane.
"Although I love coastal camping and mountain scenery, I also enjoy calm rural areas, especially when they're flat and ideal for cycling. Beverley itself is totally bike-friendly with cycle paths everywhere, two Sustrans cycle routes passing through and the Transpennine Trail nearby."
In fact, Beverley's also ideally placed to visit the Yorkshire coast or Hull, the UK City of Culture in 2017. Diane and John visited the RSPB Centre at Bempton Cliffs; cycled to the historic Skidby windmill, and drove to nearby Skirlaugh as the starting point for an eight-mile cycle along the Transpennine Trail to Hornsea.
Cycle paths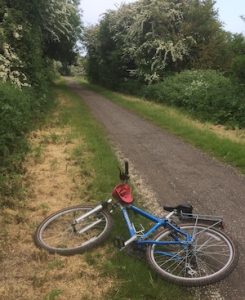 They liked the fact that they could arrive and set up straight away, since pitch numbers for new arrivals are listed on a board at the site entrance. Oly or Jen go round each evening to check on campers, deliver firepits, offer advice or just chat.
"You can follow cycle paths from the site right in to the centre of Beverley, which is just over a mile away," adds Diane.
"The only negative thing about Butt Farm is the proximity of the A1069. You can hear the traffic in the background but this didn't spoil the relaxed and bucolic atmosphere. I would definitely recommend Butt Farm as an excellent campsite to stay at while exploring East Yorkshire."
Oh, and we asked them what they cooked…
"We always like to take a meal we've frozen at home to make the first night easy," says Diane. "So, it was a butternut squash and chickpea tagine the first day, ratatouille pasta the second and a leftovers meal with added lentils and sausage the final night."
Got a favourite campsite in East Yorks, do share! Meanwhile, also have a look at our mini-guides to camping in North Yorkshire and the Dales and Lake District camping.
Butt Farm campsite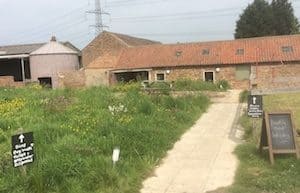 Diane and John stayed at Butt Farm caravan and camping site, a fairly new and small campsite just outside Beverley. It's run by Oly and Jen, a friendly young couple, who've invested a lot of time, effort and thought into this relaxed site.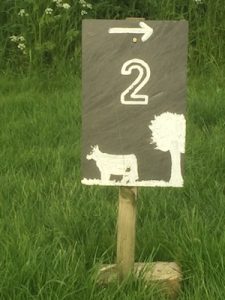 The setting is lovely, surrounded by fields with grazing cows and sheep. Pitches are very generous – grass or a hardstanding/grass mix, with lots of space in front of each pitch. On the main grass field, the tents look out on to a large space, ideal for children's games. Many of the pitches have hook-up and there are ample water points.
Facilities are in a converted barn at the edge of the site beyond a small wildflower meadow. As well as bathrooms, dishwashing area and recycling area, there's a very useful information board that includes lists of Oly and Jen's favourite pubs, restaurants and cafes in the area, laminated local walks to borrow, leaflets about local attractions and a list of events in the area. One of these is the Hull Freedom Festival at the end of August, and the site is ideally located for that.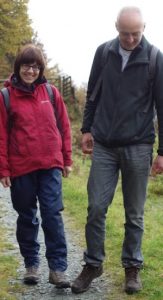 "In each of the bathrooms, there are two toilets and two showers," says Diane. "It's a little cramped but they're kept clean, the water is always hot and we never had to queue, even though it was a fairly busy school holiday week. Having said that, there was enough space around the site for it to be quiet and peaceful at all times, particularly on the hardstanding pitches."