We've been asking readers here and through Facebook what they look for in their perfect campsite.
We all have different likes and needs – from top-notch facilities to basic and wild, from no dogs and no kids to animal- and child-friendly.
OK, so there are always compromises to make – especially between a beautiful location and decent facilities. The ingredients of the perfect site will also differ for a family or a dog-owner, a pub-goer, a walker or a socialiser – as this snapshot of our comments shows!
Eunice Mason: Bus or train into town – oh, and no kids

Jimmy Johnstone: No dogs, no children, no noise. Clean toilets and showers with no extra charge for showers.

Cherrie Morris: Plenty of dogs, no people, a lake, ocean or mountain. Heaven!
But, here's the list we've arrived at. Below that, you'll find some suggestions for favourite campsites that fit the bill.
The ingredients of a perfect campsite?
Howgill Lodge in the Yorkshire Dales has good facilities AND a great countryside location. See more on Dales camping.
Location, location, location

Privacy – space between pitches, hedges or trees

Good free showers – none of that inserting coins malarkey

Clean toilets

Recycling facilities

Fresh drinking water

Quiet and peace

Wildlife

Nearby pub, shop or café

Wifi

Friendly owners or managers

Information on the local area

Kitchen area or a communal space
Over to you….
Alice Parker: No young boy racers doing doughnuts in the car park in the early hours.
Nick Rich: Did everyone forget..reasonable prices?
Mandi Trout and Abi Clayton: Campfires allowed
A campsite right on the water at Coniston. Pier Cottage is basic but what a location! More on Lake District camping.
Sandi Leir-Shuffrey: A pinned-up OS map so it can be photographed for walking etc (Ed: Brilliant suggestion!)
James Baldwin: Somewhere the temperature is between 75 and 85 degrees.
Buck Aroo Niedersachsen: No caravans.
Richard Hudson: Campsite to use a mower with grass collection, so grass doesn't get in the showers and all in the tent.
Rosemarie Cragg: Some type of water – sea, lake, river or canal. I'm not fussy.
Jane 'Major' Richards: Good dog walking areas.
Pieter Dirk Bruinsma: Absolutely none of that list. No campsite at all, no people, no electric. Just simple off-grid relaxation. I have a camper to get away from being a sheep in the day-to-day drudgery. I'm a shepherd not a sheep! (Ed: If you agree, have a look at our articles on wild camping.)
Lee Brady: Staff with local knowledge. Nothing worse than going to reception and asking a simple question like the nearest vet or hospital and getting the 'no idea shrug',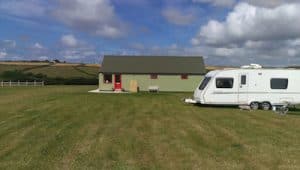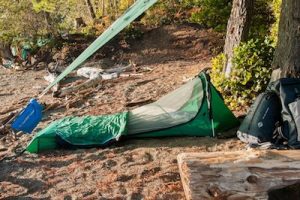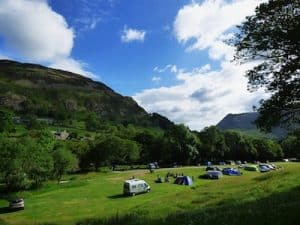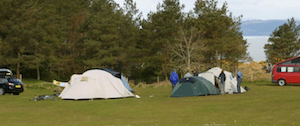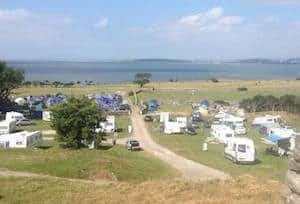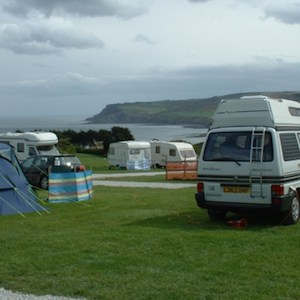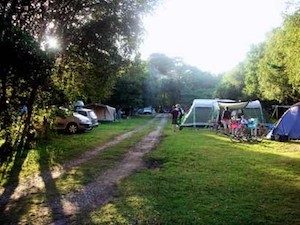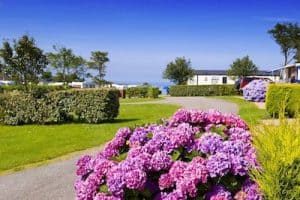 Sarah Knight: For us, it's usually good, clean, FREE toilets and showers, then the rest is a bonus! We went to Wooda Farm in Bude and it was the best site we have ever been to. It has a restaurant and bar on site, the food was delicious! (Ed: Big site with lots of facilities.)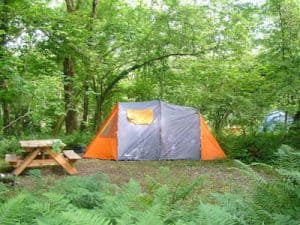 Poppi Fields: Being able to use a firepit. Pitches look too regimented for me. I like an open field and pitch where you like. My recommendation is Westdown Farm on the Devon/Cornwall border. (Ed: Very pretty site.)