Sometimes you just want to escape! But, thinking about wild camping can be more fun than the actual experience…unless you get the equipment right.
There's no better way to enjoy it than getting out there with the bare minimum of camping gear. And that means a decent bivi bag, lightweight tent or bivvy hammock.

Latest update: October 2020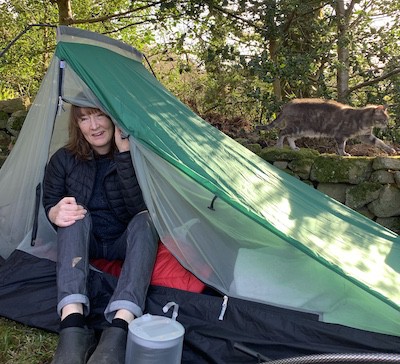 Wild camping should be carefree camping
Wild camping and bivvying doesn't need to be a full-on expedition. It's also pretty wild (and good fun) to simply park up, walk into the woods nearby and set up camp for a mini overnight adventure.
There are plenty of Bear Grylls-type websites out there for hardened expeditionists with super lightweight (and expensive) gear, tying themselves to the sides of mountains and eating moss. 
That's not us…but we do like to get close to nature, and that's where a few nights of wild and basic camping is a brilliant experience. If that's your dream too, read on for our choice of simple camping gear to help you stay warm, dry and comfortable. We often get asked wether we need to waterproof a brand new tent, so we wrote a blog about it.
Option one – a simply bivvy bag
Bivvying, bivvi-ing or bivouacing is simply sleeping outside without a tent. A sleeping bag and a mat is the most basic kit you'll need. 
The most basic bivvy bag is simply a waterproof cover for your sleeping bag. This is really only an option for hardier 'proper' wild camping types!  But, why not pack a couple in the campervan or car for off-site spontaneous nights or to make the most of beautiful places that don't allow vehicles. 
You can throw a bivvy cover like this Snugpak Special Forces one into a rucksack or pannier for hiking and cycling trips. Or just keep it handy for  nights when you want to see the stars rather than the inside of a tent or van.
It's completely waterproof and lightweight, plus it's designed to trap warm air inside to keep you warm. Some readers have said the centre zip comes down a bit too easily (ie, when they don't want it to!), but that actually suits us claustrophobic types.
Packs away to virtually nothing and nice and roomy. Remember this is a cover only. You'll still need a sleeping bag inside. Around £80.
This absolutely basic bivvy bag from Lifesystems is the sort of thing you can stash in a rucksack pocket or even the pocket of your coat, just in case.
It costs £12 and will definitely keep you warmer and drier in an emergency. It's also a useful extra layer for wild camping in cold or nasty weather.
Rainy weather (and even dew) will persuade you to invest in at least a waterproof cover for your sleeping bag like the MilTec one shown here, and perhaps a tarp for over the top.

You slip a waterproof cover like the Mil-Tec shown here over your sleeping bag. From £40.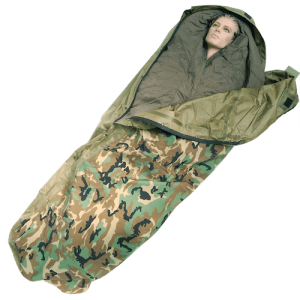 BEWARE
There are a few companies that produce very cheap bivvies made from a coated nylon. They tend to be pretty light and pack down small. The downsides are poor breathability and durability.

The Highlander Hawk bivvy bag is lightweight, breathable and waterproof. Around £50.

You probably won't want to use this on a serious expedition but at £25, it's surprisingly good. Waterproof with taped seams.
Warm weather bivvying
No need for a bivi bag if you can be sure it won't rain, but you'll still want a lightweight, insulating mat to keep you out of the dew.
And definitely midge or mosquito protection, like this £20 option below.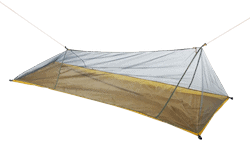 Super-simple for dry nights (or stick a tarp over the top for rain protection). The Lixada mosquito net has a dewproof base and two lines you can attach to branches or tent poles.
Option two – a hooped bivvy
Next step up is a bivvy with a hoop so that your head is protected but you have some wriggle room. It's just a mini-tent the size of a sleeping bag. Unless you're really keeping your pack down, we'd choose a little tent instead.
You can see some great fast-to-erect and lightweight tents in our stargazing tents article.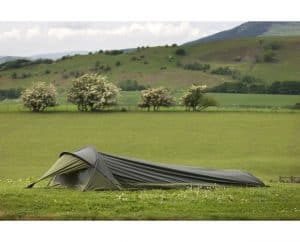 This bivi comes with two hoops. It's very easy to set up, using auto snap-together poles that slot into the head end. 
The poles hold the roof well above the head and also mean the bivvy can be used unpegged if needs be. There's both mesh over the face and behind the head for better ventilation
The full-length side zip makes it feel less claustrophobic and means you can leave it open in warmer weather, though it would be great to have a mesh vent down the side too so that you could keep it airy and keep out bugs.

Half the price of the Snugpak (around £65), but with some good features, the Geertop bivvy tent has shock-corded aluminium poles and a good level of waterproofing for the rainfly and floor.
Unless you're really keeping your pack down, we'd choose a little tent instead.
You can see some great fast-to-erect and lightweight tents in our stargazing tents article.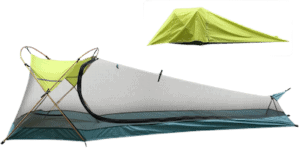 This Rhino Valley tent is under £50 and a versatile wild camping option.
The Best Stargazer Tent Guide – Stargazing Tents For Quick And Easy Camping
Option three – a bivvy tent
For more freedom of movement, go for a teeny tent that goes up in seconds and packs away to nothing. 
Our favourite for space
simplicity

This AquaQuest beauty is the best pick for good weather wild camping and bivvying. 
It's basically a mini mesh tent you can set up in a minute, and you can then string up a tarp to keep off the rain. It's the most affordable too.
 Its big advantage is very little condensation (there was some on the green roof section, but it doesn't touch your sleeping bag except right at the foot). 
It's also roomy and a pleasure to sleep in, looking at the stars. For us, it's the idea small, light and fast 'thing' to sleep in when fair-weather wild camping.
The most
bivvy tent

Choose either the one-person tent or the two-person. They both pack to just 50 x 10cm. Pegs and a generous stuffsack are included.
Up in seconds thanks to the simple prebent poles and you can use it without the rainfly for clear nights.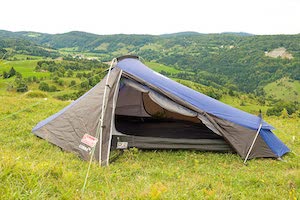 The Cobra 2 is just about a two-person tent, but we prefer it as a roomy one-person bivvy tent.
Aluminium poles, a ventilated inner tent and storage room. Best of all is the 93cm headroom. It's heavier than our other picks, but still packable.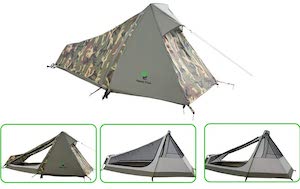 Plenty of options for setting up this Geertop one-person tent – with or without fly/inner. It gives you options for different weather conditions. A nice small pack size and aluminium poles.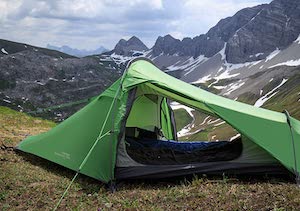 Lots of space and alloy poles that will stand up to a strong wind. The Vango Banshee Pro 200 is for two (or one with more room, of course!)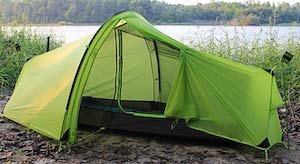 Super-lightweight and very roomy, the Andake is a well-designed little tent.
I doubt you'd want to explore the Antarctic with it, but it's proved itself in wind and rain and is pretty excellent.
It has a double-wall construction so that it stays dry inside and you can keep mosquitoes off in warm weather while still have air coming through. It has aluminium poles.
Can I walk there? Can I camp there?
The vast majority of England is out-of-bounds. By law of trespass, we are excluded from 92 per cent of its land and 97 per cent of its waterways, blocked by walls whose legitimacy is rarely questioned.
In The Book of Trespass, we follow lifelong trespasser and campaigner for access, Nick Hayes, over the barbed wire fences of the aristocrats, politicians, media magnates, and corporations that own England to reveal the real story behind its KEEP OUT signs.
From the historical enclosure of the commons that began in 1066, to modern-day acts of resistance such as the Greenham Common Peace camp and the Kinder Trespass, Nick questions the English orthodoxy that the ownership of land should come with the right to exclude everyone else, and argues that the root of social inequality – across class, gender and race – is the uneven distribution of land.
Part polemic, part passionate defence of our access to the natural world, this is nature writing for 2020.

Option four – an off-ground bivvy hammock
For us, this is one of the best options. You're off the ground, so you stay drier. But, hammocks aren't generally comfortable for sleeping in – way too slumpy in the middle.
We were excited to find the Eagle's Nest (Eno) Skyloft. It's not cheap, but it does have some nice features and the brand is reliable.
Use this hammock (almost flat-bed) or use in recline mode for relaxing. It comes with aluminium carabiner fixings, but you do need tree straps. Around 1.3kg and a pack size of 47 x 11cm. The stuff sack doubles as a pillow. Around £130. 
This tree/ground Etrol hammock is a third of the price of some rivals.

Use this hammock (almost flat-bed) in the trees, or peg it down on the ground. Use the mosquito net at night, or remove it to use as a standard hammock.
It comes with all the fixings you need, and some really good tree straps. Around 1.3kg and a small pack size.
The key to sleeping flat in this (and any hammock, actually) is to sleep on the diagonal. For that, the hammock needs to have width, and the Etrol is a good 140cm wide.
Just £55 makes it worth a go.

For a cheap option, the Hammockbliss Sky Bed with bug net is good but not absolutely flat.  Around £70.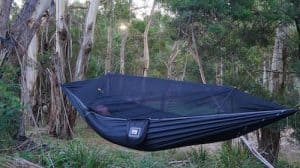 BUG PROOF NETTING – 2100 Holes Per Square Inch NoSeeUm Netting Keeps Out Sandflies, Fleas, Gnats, Mosquitoes, & No-See-Ums
LARGE BED SPACE – Length 300 cm x 150 cm – Soft & Breathable Parachute Material Also Keeps You Free From Pressure Point & Rope Marks
POCKETS + ROPE + LOOPS – 4 Pockets Inside Net + 4 Utility Loops To Hang Gear – Hammock Complete With Its Own Suspension System – 250 cm of 6mm Climbing Rope Included Per Side For Easy Set Up
REVERSIBLE – Just Flip To Use As A Regular Hammock – NoSeeUm Netting Is Supported By 250 cm Of Attached Cord On Each Side – YKK Double Pull Zippers For Easy Access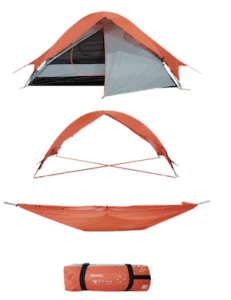 The Qaou (yep!) is a multifunction tent and hammock for around £80.
It transforms into a hammock, tarp, beach shelter and tent with porch, and is lightweight thanks to its single aluminium poles. The tent size is 220 X 125 x 110H cm bedroom.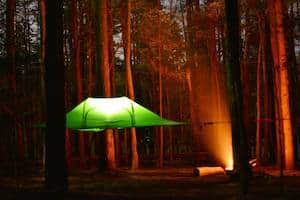 Tentsiles are unique. They hang from three trees so that the floor is kept absolutely flat and taut. 
There are sophisticated tents for one to six people, which can also be used on the ground. Plus there are hammocks and lots of add-on accessories.
With rainfly and insect mesh, they're the all-in-one option for sleeping in the trees. Prices start at around £150 and rise to nearly £1,900 for the soon-to-be-launched (literally) Three Elements, which works on the ground, as a hanging tent AND as a floating shelter on a lake. Wow!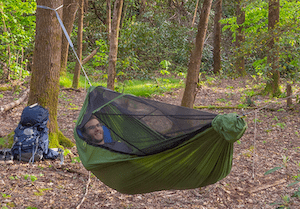 Lightweight, airy and with integrated ridgeline and net, the ENO Junglenest won us over with its internal spreader bar for decent headroom.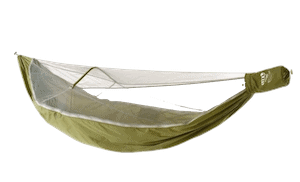 Because it's so large, you have room to lie diagonally, which means lying flat rather than slumped. Around £100.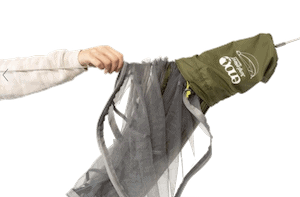 An ordinary hammock – but not if you have a bad back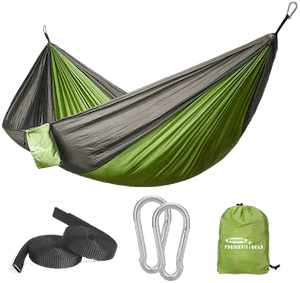 The Forbidden Road hammocks are a great bargain. Around £10 for the single size and around £15 for the extra-large double.
They come with all the straps and carabiners you need for fixing.
The single will hold up to 180kg and the big one up to 220kg. They fold down into a tiny stuffsack. Spend the money you've saved on the Klymit hammock pad for a comfier sleep.
It would also be worth checking out Camping Cots for Bad Backs, if you like many others have problems with your spine.

One range you can get easily – and one that offers a lot for the money – Hennessy Hammocks. Mosquito nets, included rainfly, almost flat-bed and very strong materials. Around £100 upwards.
The extra side bits keep the fabric from engulfing you. Available for around £120 standard and £170 insulated.
Viewranger is our favourite way of discovering new walks, cycle routes and exploring new places.
We used it for the first time on a trip to the Lake District. Absolutely loved its Skyline feature for identifying fells, tarns and interesting landmarks.
When we got back, I got in touch with them and they agreed a special offer for you, 10% off and you can try it free for a week. 
A brilliant series of guides that help you discover lovely landscapes, places to swim and camp, unusual and special places to eat and more. 
There are guides to Scotland, Central England, the Lakes and Dales, Wales, Portugal, Cornwall and the South West, Scandinavia and wild swimming in the UK, Italy and France.
Now make yourself comfortable
Choose a good sleeping bag
If you're going lightweight, then you'll probably need a mummy sleeping bag, however these do make it difficult to move around to get a good position in a bivvy hammock.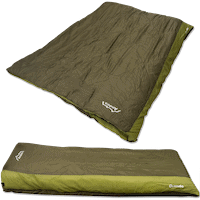 Our choice would be something like the Andes Grand (1.8kg and around £25), which can be a duvet or rectangular sleeping bag. It's rated for four seasons, but you might want the extra warmth of a liner or a Jungle Blanket over the top.
Also consider the affordable Vango Treklites in a choice of warmth balanced with weight and pack size.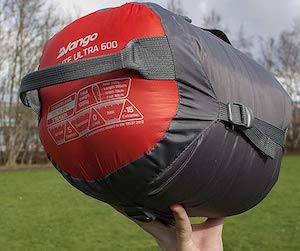 Please, please – if you can – don't buy a down sleeping bag. It's really not fair to those poor geese and ducks.
Have a look at our review of three-season sleeping bags. Taking warm clothes or an insulated jacket and just a sleeping bag liner is another option.
A tarp for rain protection

Keeping clean without a shower block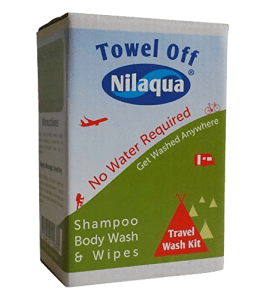 Take Nilaqua waterless washes – there are body and hair washes that will keep you clean without access to a shower or running water (not for very sensitive skins). 
Aqua Wipes are excellent and completely pure AND biodegradable. That doesn't mean you should ever chuck them in the wild. They take a long time to disappear and are just litter meanwhile. Take them home!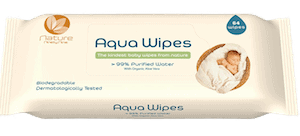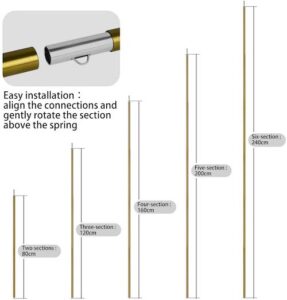 Providing you have the tarp clips, guyline and trees, it's pretty easy to make yourself a shelter. But for extra versatility, add a few tarp poles like the Unigear above to your kit.
Go for as light as possible and don't forget to check how many eyelets your tarp has to accommodate the pole ends.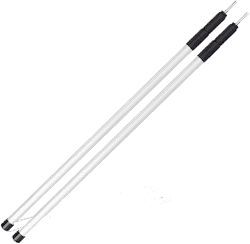 Cheap foam ones are good, but – if you have the space – more expensive self-inflating mats are better. You can, if you must, use bubblewrap.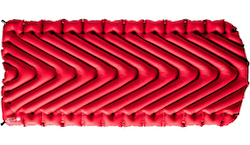 We rate the Klymit range of ultralight mats for their comfortable V-shaped baffles.
For insulation in a hammock, go for the Snugpak hammock underpad.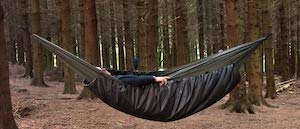 For super-comfortable, non-backpacking options, have a look at our guide and recommendations for camping mattresses.
Go for lightweight but efficient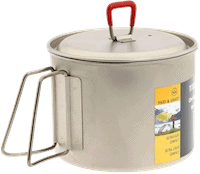 The MSR titanium kettles are superlight and quick boiling. Plus you can cook in them too.
In fact, the whole MSR range is pretty perfect for lightweight, small-pack camping.
Here's my Bahco Laplander, spotted in the timber merchants this week and now in the kit.
Cheat when it comes to cooking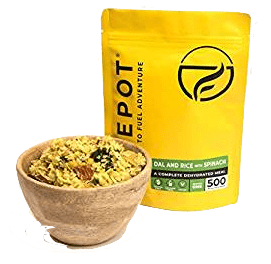 Take easy-to-make food like Firepot (our favourite camping readymeals) and make your own tea and coffee bags using unbleached paper pouches.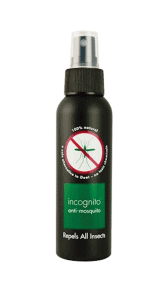 All natural Incognito keeps everything nasty away. Mosquito and midge repellent range that's a bit kinder on the skin. We've tested it in some buggy places!

We prefer this to the old favourite Avon Skin So Soft, but try them both!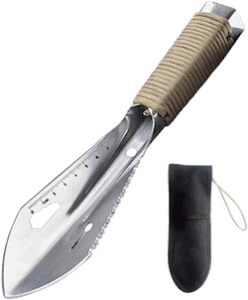 Take a toilet trowel…and read our article on camping toilets for information about how to go responsibly in the wild.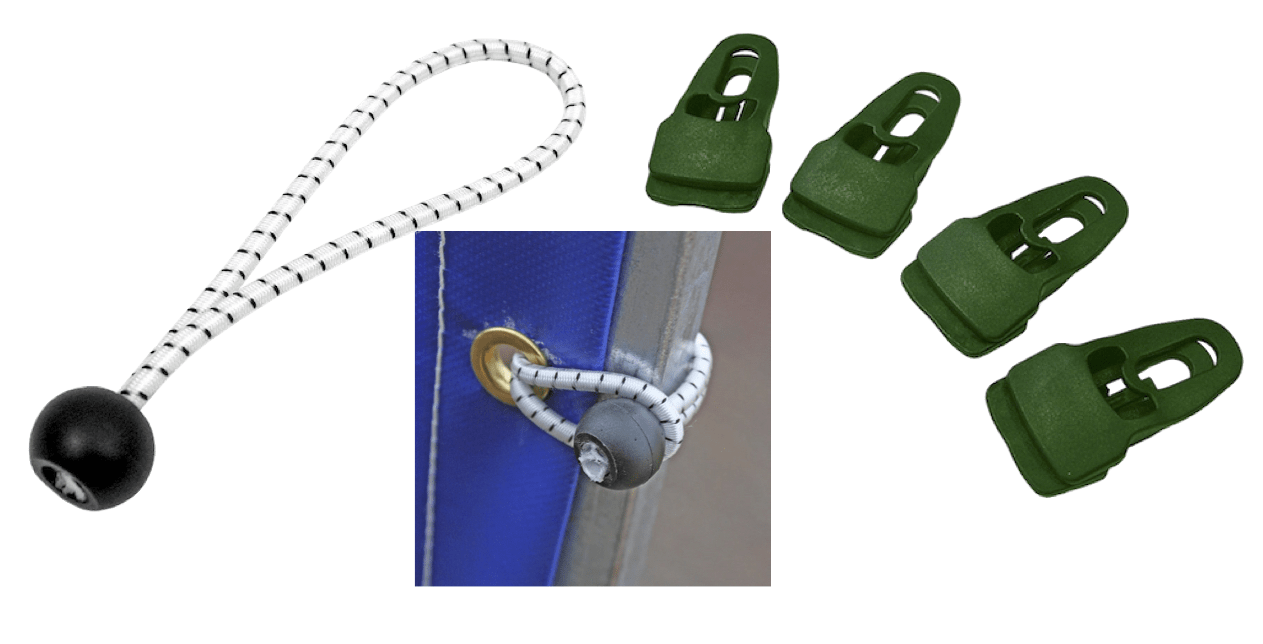 These bits and pieces will cost you under a tenner and will change your (camping) life! Use the bungee cords to secure tarps, awnings, bits of flapping tent or for 101 other uses.
The green clips (screw-down) or black clips (slide-shut) fasten on to canvas taps, tents and so on without damaging the fabric and give you more options for securing.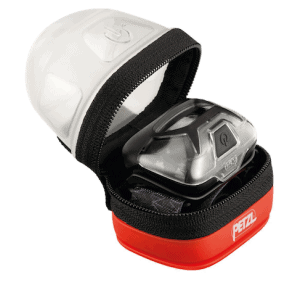 This handy (and cheap) little zip-up pouch holds your headtorch, turning it into a lantern. 
A hanging cord wraps neatly around it. Clever little Petzl Noctilight!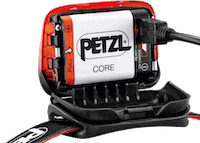 The best headtorch we've found is the new Actik Core 450-lumen Petzl. It's big advantage is that it can be recharged from a USB socket or used with batteries. Very bright, very comfortable.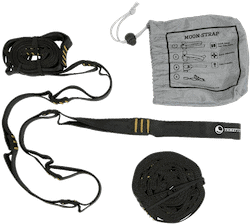 We use the Ticket to the Moon hammock straps. Three types to choose from but all quick and easy, don't damage the trees and make setting up your hammock really easy. Around £20.
The Source Liquitainer is a taste-free, non-BPA, foldable water carrier. Holds six litres. Stands up (many water bags don't), reliable tap and easy-fill top.
The other great option is the PackTap – holds 10-litres.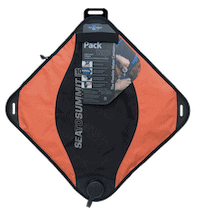 Try a Snugpak Jungle Blanket for sleeping under on warmer nights, for adding a layer to your sleeping bag or for wrapping around you and a friend so you can sit under the stars for longer. Lots of readers say they love them. Warm and light.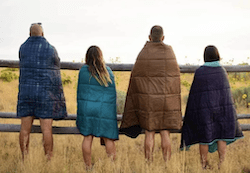 The Kelty Bestie blanket serves the same purpose and might suit you more if you're after some colour!
The Coleman Sportster is a fantastic petrol stove that's cheap to run and small to pack.
Don't use unleaded fuel (clogging) and don't use the Coleman fuel (expensive). Instead, buy Aspen 4T or a similar purified petrol. You'll find them in garden equipment stores. Around £25 for five litres and without the smell and health hazard of unleaded. 
The stove costs around £70 and comes in a neat box. It'll last a lifetime of camping trips.
By the way, the box is very strong and robust, but it's plastic…so don't put your hot stove inside! Well, you just wouldn't, would you!
Safe drinking water
If you're unsure about how safe the water is, the LifeStraw's the answer.
There's also a steel straw version and water filter bottles with the same filtration system. Gets rid of 99% of harmful nasties.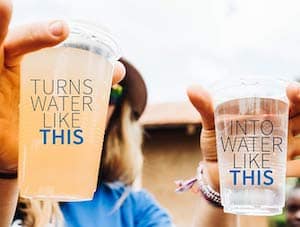 AND have a look at our article on hammock camping for more lovely ways to sleep cosily in the wild.