Nothing tests your preparedness and your (over)reliance on all that techie camping gear than having to fend for yourself somewhere remote.
Here's an extract from a reader's story about their wild-camp on an uninhabited Brazilian island.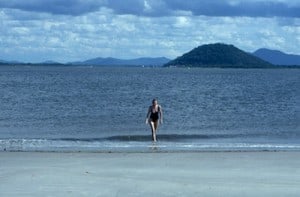 Crocodile-tagging in Brazil
We were volunteering on a project to radio-tag crocodiles (like you do) and went over by boat each day to the research base – a pristine, uninhabited island.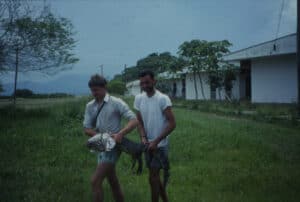 After a week, eight of us were given the job of hiking round to the opposite side of the island to help map a stream habitat. We had to carry everything, so kit was limited, and there wouldn't be any fridges, lights or mains water in our 'camp'.
We pitched our tents on the beach and went off to investigate the research shack – basically a smelly shed with a two-ring bottled-gas stove. We hadn't packed our own provisions, so it was a bit of a surprise to find underneath the packets of rice, tinned vegetables, basic spices and chilli, a whole smoked duck.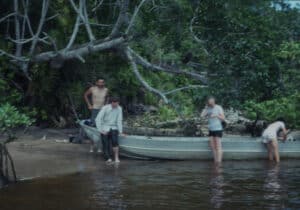 Wild Camping With Minimal Kit – It's Bivvy Tent Marvellous!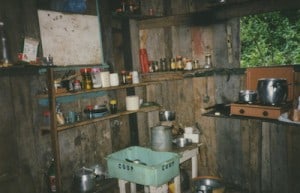 Mucky cooky
I like a challenge. Well, actually, you just can't be a wimp when you're with eight fearless people. (That's why I also managed to get over my horror of cockroaches and spiders, but that's another story). So, I decided to make a smoked duck curry with vegetable rice.
The few pans and utensils left there by who-knows-who were pretty disgusting, so the first job was to get water from the stream, wash everything and save ourselves a supply for drinking and washing later.
While I cooked, the others built a campfire with driftwood and wood from the forest. Quite what went into that curry, I'm not sure, but every scrap disappeared.
Flooded tents
After a swim in the dark, we went to bed in the tents. An hour later, though, the rainforest lived up to its name. The rain fell so fast and so hard that the tents first started to fill up with water and then collapsed completely. We were utterly soaked, all our kit and clothes were soaked, and we had to brave the insect-infested shed.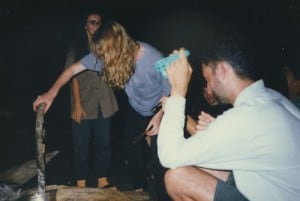 Our provisions-packer had sent us with a bag of ground coffee that needed a percolator, but the Brazilians in our group weren't fazed by that. All you had to do, they said, was boil a pan of water and coffee grounds and then plunge in a smouldering stick.
Somehow, the stick would make the grounds settle or fly out or something mysterious. In fact, the grounds stayed put and the gritty coffee now tasted of smoke too. So, we strained it through a hat and probably made the worst, and best, cup of coffee ever.