We love camping in the Lake District at any time of year, and there are also some surprising campsites, places to eat and special landscapes beyond the usual tourist areas.
Here's a miscellany of our favourite places to visit, places to eat and places to camp. And , do add your own recommendations at the end.
The ideal campsite in the Lakes?
Often, the ideal camping trip for us is to find somewhere to camp for a few days and have enough to do (and enough places to eat) so that we don't have to move the van or, when in a tent, use the car.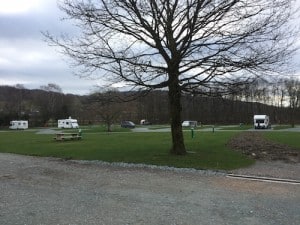 The Croft at Hawkshead
Though not at all picturesque (more car park than anything else), this site has lots to recommend it (especially for a late winter camp). The toilet blocks are superb – warm, clean and well-equipped with shared facilities and four lovely private bathrooms (one even with a bath).
There's hook-up, a laundry and a daily delivery of milk and more. Best of all, though, the village of Hawkshead is just a two-minute walk across the main road.
The Quiet Site at Ullswater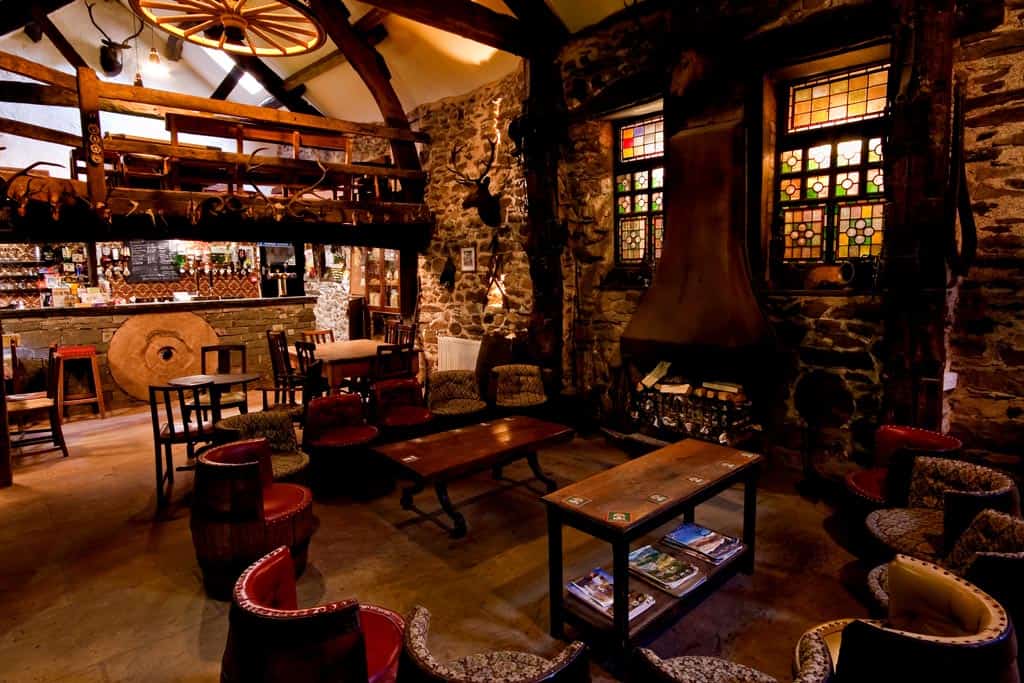 Open all year and even has its own pub with a roaring open fire. It's a great place and we've done a video review of it, so you can see for yourself! Pods and hobbit holes to rent if you fancy a change.
Pier Cottage on Coniston
This couldn't be in a better spot – a small rounded spit of land that means most pitches are either straight onto the water or within a stone's throw.
It's possibly one of the best-located lakeside sites, especially as there's only room for a handful of caravans (mostly), motorhomes and campervans. There are tall hedges and trees for privacy.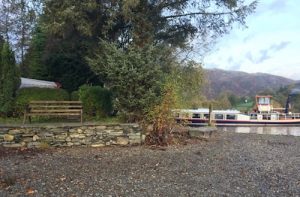 Facilities are very basic – a single shower for men and one for women, one toilet for men and two for women, a couple of handbasins and no washing-up sinks. Each pitch has a tap, metered electricity and a TV point(!). It's nicely relaxed and laid-back, and exceptionally quiet.
You're a short walk along the lake edge to the Coniston boat launch where there's a café plus boats and bikes for hire. You can also take ferries, the steam gondola and cruises from there.
Within easy reach are Monk Coniston's gardens and tree collection, the beautiful Tarn Hows, Coniston village, Grizedale Forest and lots of stunning walks.
The site is open from March to November and costs around £20 a night. We loved it and will definitely be back, though booking ahead is essential and many people book the minute they leave. Some families have been returning for years and years.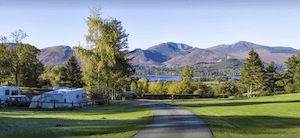 Stunning views, impeccable facilities, a shop, a neighbouring vegetarian restaurant and lots of space. Castlerigg is a lovely, organised site.
Not cheap, but you get a lot for your money. There are also all kinds of glamping units too.
Side Farm
In the spring and summer, this site right on Ullswater is heavenly. Basic facilities and no hook-up, but one of the most idyllic locations we've ever camped in.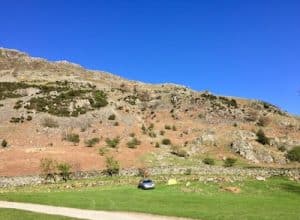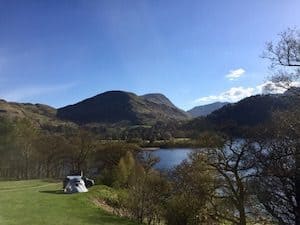 It has its own beach, a view of Helvellyn and walks in every direction. Small vans and tents only, as the track is narrow and rutted. Few flat pitches. Patterdale and Glenridding are nearby for pubs, a post office, general stores and cafés (choose the Helvellyn Country Kitchen over the soulless Let It Brew for coffee and lunches).
Have a look at our review of Mains Farm too. This lovely campsite is at Kirkoswald in the Eden Valley, which isn't the Lake District, but it's near enough!
National Trust sites at Great Langdale, Low Wray and Wasdale Head
Popular and in lovely places, but they can get busy in peak season.
Wild camping in the Lake District
You can't just pitch up in any old field or sleep overnight in every car park, but there are some wonderful places off the beaten track where you can spend a night in a campervan or a make-do stealth camper (aka car!).
Leave nothing behind. Take your litter away with you. Be discreet, quiet and unobtrusive.
Eating out in the Lake District
A very personal selection of favourite places to eat. Apologies if any have closed.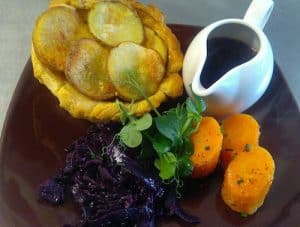 Steam at Coniston
Exceptional, and only a short walk up the road from the Pier Cottage campsite. It's a bring-your-own restaurant with a lovely, busy atmosphere and outstanding food. Everything is local, fresh and delicious; the service is perfect and it's good value with a two- and three-course set menu. A fabulous find.
Baba Ganoush, Kendal
If you arrive or leave via Kendal, make a special stop for breakfast or lunch at Baba Ganoush. There's a deli and busy café and, further down the alley (at the side of Beale's), there's the 'canteen' bistro. Delicious combinations of flavours, hearty soups, incredible sandwiches, burgers and all manner of things on toast, plus lovely service.
Penrith and the Yard Kitchen
In Penrith, we used to like the Dockray Hall, a pub with delicious food and a warm atmosphere. Sadly, our last visit ended with a hilarious £7 dessert that was so mean everyone in the room wanted to marvel at its smallness!
Now, though, we've discovered the amazing Brunswick Yard Kitchen. It's a salvage yard (think French brocante) that's branched out into a wonderful café/restaurant, a wine shop with barrels to fill your own bottles, a grocery shop and a secondhand bookshop. Brilliant food and fascinating place.
Lowther Castle

The courtyard setting for its café is lovely, and we liked the simple but interesting meals on the small menu – lamb kofte with Greek salad and raita, a great platter of meat, cheese and chutneys, pan-fried salmon, chicken and ham pie with roasted vegetables…and some delicious cakes.
Wheatsheaf Inn, Low Lorton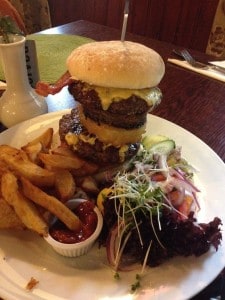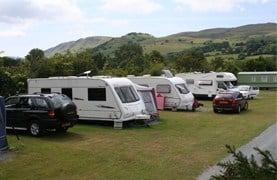 Just look at their towering burgers! Out the back, there's a caravan park and a spacious site for tourers and tents. We haven't checked out the facilities yet, but that's something to look forward to. There's also a village shop in the pub itself, selling essentials, plus local and homemade produce. (See the comment from a reader below).
The ABSOLUTE best places?
Ambleside is brimming with places to eat, but Fellini's, Zefferelli's, Gandhi's Cafe and Rattle Ghyll are our favourites – and all vegetarian. At Skelwith Bridge, Chester's is super – and a great vegetarian and vegan choice too.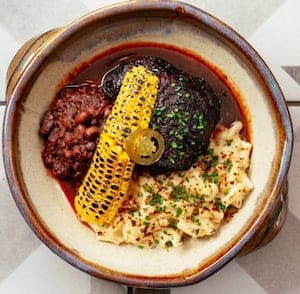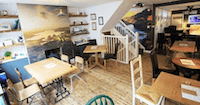 Another brilliant place. Not just a bar, café and restaurant but a social hub and a great place to get enthused about fell-running. Super food (also loved by The Guardian's Grace Dent), lovely people and plenty of principles and local pride. Not cheap, but our favourite place, and head and shoulders above the town's mediocre tourist caffs.
The Kirkstile Inn at Loweswater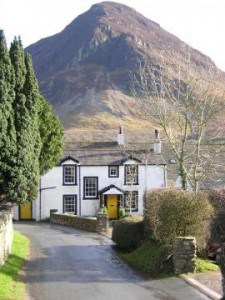 One of our favourite Lake District pub-restaurants. In fact, after ruling out the disappointing Mortal Man at Beckside (Greek starters) and the King's Head at Thirlspot (basket meals), we drove quite a distance to get there. Lots of local produce, traditional with a twist, friendly and warm and very relaxing. Try to get a table in the main bar area or the large side room, and avoid the new-but-dreary galley and chilly 'Barn' areas. Fabulous beer too, by the way. We ate:
Cumbrian duck egg ~ coated in Cumberland sausage ~ herb breadcrumbs ~ caper, sun blushed tomato, shallot, coriander and lemon salsa

Slow roasted Lakeland lamb shoulder ~ marinated in rosemary, garlic, red wine and honey ~ buttered mash ~ pak choi ~ red wine and orange jus

Guinea fowl supreme ~ stuffed with Cumberland sausage and black pudding ~ wrapped in Woodall's air dried ham ~ bubble and squeak ~ glazed carrots ~ brandy and Cumberland mustard sauce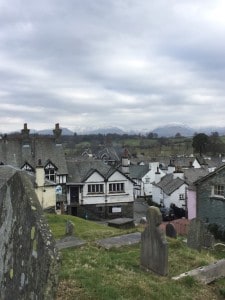 Hawkshead
There are four pubs to choose from, a few cafés and tea-rooms and the fabulous Honeypot food store.
We ate at both the Queen's Head and the King's Arms and preferred the latter. The Queen's is trying to be finer in its dining, but the prices aren't always justified (£6.50 for a tasteless gateau, for example). There are some interesting dishes on its menu, though, and we're glad we tried it.
The King's is more usual pub food but with imagination and a lot of taste – very busy, very friendly. We discounted the Sun because of its giant TV screen and the Red Lion for its too standard looking menu. We're happy to be put right!
Places to visit in the Lake District
Hawkshead and Brantwood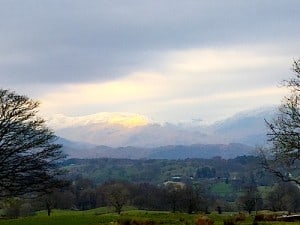 Everything you need in a campsite-close village – a Co-op, newsagents, post office, more than enough Beatrix Potterness to drive any child into tantrums, country clothing shops and gift places all tucked into a pretty jumble of streets and alleyways.
There are plenty of walks and cycle routes straight from the village because it's close to Coniston, Windermere and Grizedale Forest. You can hop on a bus and get to either of the lakes in 10 minutes or so for more walks, more pubs, the inspirational Brantwood (home of John Ruskin) and other museums too.
We caught the bus to the head of Coniston and then walked the 1.5 miles to Brantwood (which used to have a nice cafe/restaurant in its stable block, but let us down on our last visit. Overpriced and poor quality). We then walked all the way back via the High Cross forestry commission track. There are some special deals for bus/Brantwood/ferry packages, by the way.
On day two, we caught the bus to Coniston village and walked the Coppermines track to the Old Man of Coniston. There were snow-bones on the mountains in the distance and patches of glorious sun. A fabulous weekend. The nearby Tarn Hows is a very picturesque picnic and walking spot, and we liked Monk Coniston's garden and tree collection too.
Lowther Castle, near Penrith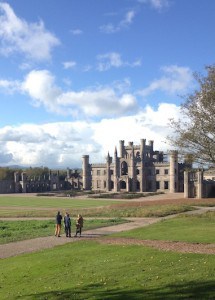 The 5th Earl was a character. As well as founding the AA, he got his lackeys to draw the family coat of arms on the courtyard floor in yellow chalk every morning. He also squandered the family money and so Lowther Castle became a ruin.
These days, though, it's being brought back to life and the huge gardens are gradually reappearing after years of neglect (and a few tank manoeuvres). You can wander and explore and admire the views. There are woodland swings, some picturesque wooden cabins and a lovely café.
Our only gripe is that there's not enough information on the history of the place (especially the Yellow Earl). We had to resort to Wikipedia over lunch. We'll definitely be popping back every once in a while to see the progress.
Which lake?
We don't often go to the more popular lakes, such as Windermere and Coniston. These are our favourites.
Ullswater
The second biggest lake in the Lake District, so you can often find a spot all to yourself. Walk up to Aira Force from the lakeside or have a paddle on one of the shingle beaches. Walk to Howtown from Side Farm campsite along the beautiful lakeside path and then get the Ullswater Steamer back to Glenridding.
Bassenthwaite
Interesting because there are no towns or villages on its shore. Instead, you can walk in peace and quiet along the west shore. On the east, you can visit Mirehouse and St Bega's church and there are woodland walks starting from the tea rooms and car park nearby.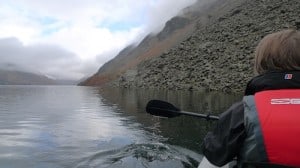 Wastwater
Over in the west, this is a strikingly bleak place and great for kayaking.
Have a look at our article on camping and crafting in Cumbria (with an Eden Valley campsite thrown in!).
And if you have a favourite Lake District campsite or Cumbrian restaurant, café or pub, do let us know.
Out of season camping in the Lake District
Out of season, it can be hard to find campsites open in the Lakes, but you'll find a few (and others around the country) in our readers-recommended winter camping feature.
If you have a campervan or a make-do wheeled tent like our old Berlingo, you might also find a secluded wild camping spot or a pub happy to let you park overnight.