Have you ever been invited to a bonfire party? If not, it's time you find out what all the fuss is about. Campfires and Bonfires are a great way to spend time with friends and family.
Bonfires are a fun, easy way to get together with your loved ones. It's the perfect excuse for an outdoor party! Scroll down this article to find out what you should bring.
A good host will provide firewood and some food. However, it is always nice if guests bring something too. Here's a list of things that would be appreciated at the next event.
Bring these items to your next bonfire party for a great time with friends!
So what do you need to bring to a bonfire party?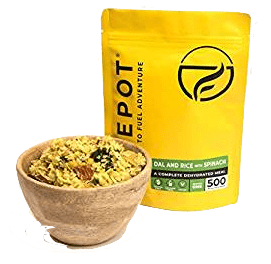 Food
Have you ever gone to a bonfire party and not brought anything? If you have, then I'm sure the food situation was pretty dire. We've all been there at some point in our lives. It's late afternoon when we hear about this great fire pit gathering, so we go with high hopes of meeting new people and having fun outdoors. The only problem is that no one else has brought food!
The thing about going to a bonfire party without bringing your own snacks or dinner is that it can be really hard on your wallet. People are usually already drinking and eating before they even start cooking their food over the fire because they're hungry from being outside in cold weather for hours! Check out this guide to cooking food on a fire pit.
After a long day's walking or when you just can't be bothered, Firepot's dried meals are quick and delicious (and now in paper rather than plastic pouches). All natural ingredients too. Just add boiling water.
S'mores
The best way to enjoy a bonfire is with s'mores. The decadent chocolate and gooey marshmallow sandwiched between two graham crackers are the perfect treat for any occasion. With summer coming up, it's time to start planning your annual family camping trip or party at home. I can't think of anything better than roasting marshmallows over an open fire while sitting around a campfire with friends and family! Bring marshmallow skewers to toast them on.
What do I need to know about Bonfire Partys?
1. Know your fire safety rules
Be aware of the wind and keep a healthy distance between your fire and flammable materials. Keep your children safe with a designated adult at all times. Do not leave your drink unattended
2. Check the weather forecast
A good weather tip is to check the forecast before attending a bonfire party. It's nice to know if you need rain gear or a poncho, especially for this outdoor event!
3. Obtain land owners permission
It is very important to get the permission of the land owner when you plan a bonfire. If your fire is too big for the available space, it can cause significant damage like destroying trees or other plants in the forest. Besides it will also have potential legal implications of damaging property and trespass.